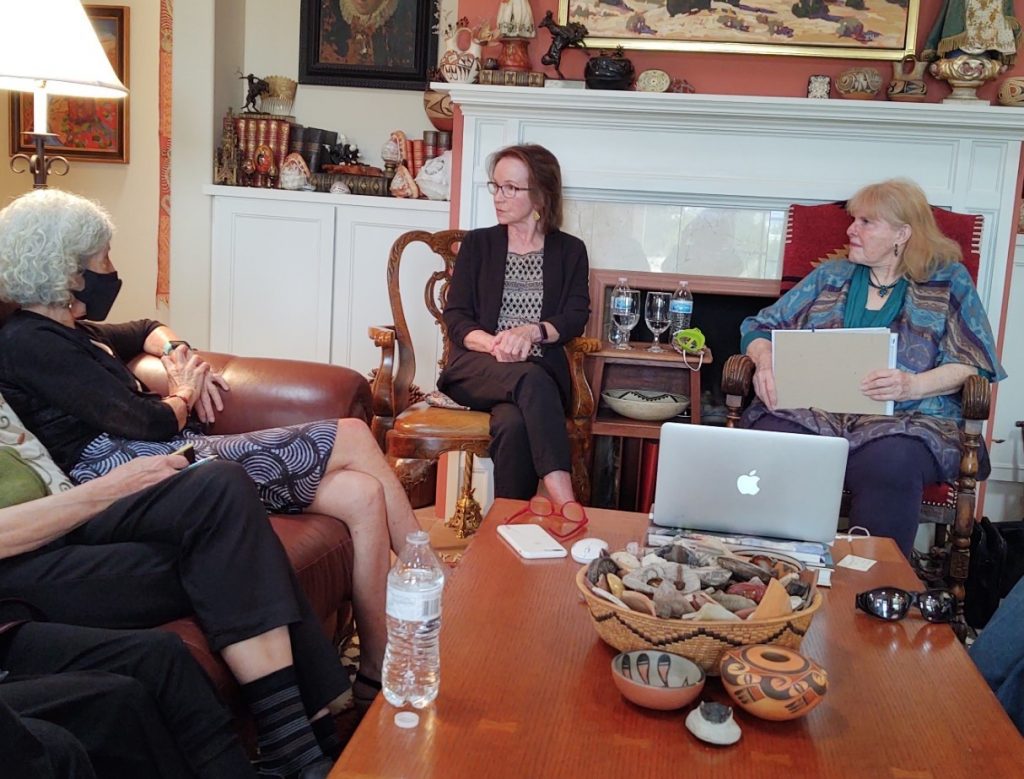 We are a group of 100 women who want to contribute to a more equitable, democratic and caring community and country. We range from political novices to life-long activists and share a desire to be well-informed and civically engaged.
We are a chapter of the national Indivisible organization, which gives us additional resources and a national presence. The "SOS" in our name stands for Speaking Out Sanely.
In the past year, we've focused on get-out-the-vote campaigns, flipping the Senate, voting Trump out of office, holding the House and Senate, and on state issues, such as civil rights, immigration, reproductive rights, end-of-life options, and wildlife protection.
We meet each Monday from 9:30-11 am with one evening meeting per month.
We have a leadership team of eight led by president Sandra Dransfield.
We ask each member to make a dues payment based on her ability, with no minimum requirement. Our yearly budget is around $8,000, all from member contributions and matching funds from national Indivisible.
We are effective, efficient, have fun and are rewarded with the knowledge that we are making a tangible difference and that we are stronger when united. Our group has given us both hope and an important sense of community.
To learn more or to join please email Dottie Indyke.