Civil Rights/Criminal Justice Reform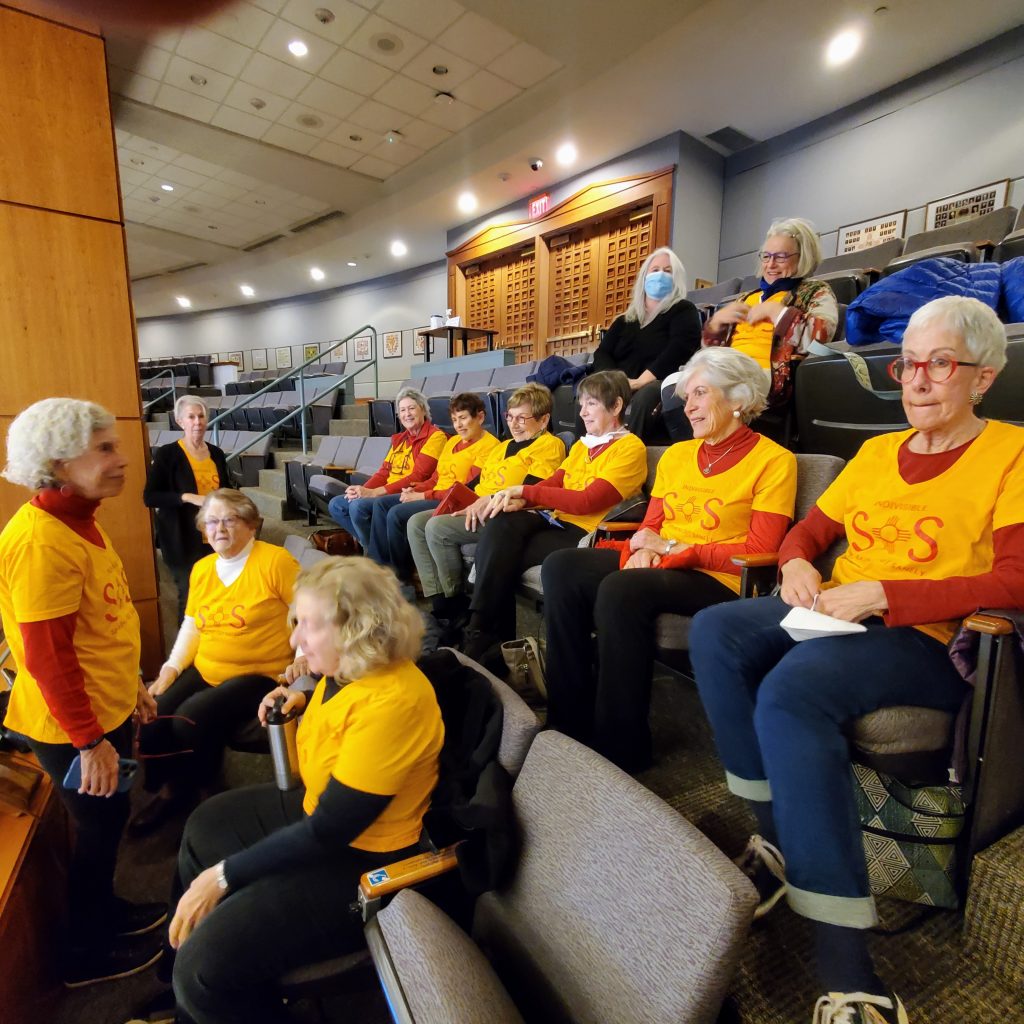 SOS members at Roundhouse in support of our legislative initiative
Civil rights are rights guaranteed by constitutions (federal and state) and laws authorized by those constitutions. Women, people of color, those who identify with ethnic, cultural and religious groups, LGBTQ, and people with disabilities are represented by advocacy organizations that work to ensure equal treatment under law and protect civil rights when they are threatened. Recent events, including police violence and domestic terrorism, as well as recent decisions by the Supreme Court, have threatened the civil rights of many people in this country.
Public safety is a community concern. Through our partnerships with state and local law enforcement leaders, we passed legislation in March 2023 to create a system to modernize the training of all law enforcement professionals and to hold them accountable for their performance.  While some cuts to our bill were made in the process, the framework was preserved, and we plan to update it in the next legislative session.
Now we are working to implement the legislation to get diverse candidates nominated to the oversight bodies, to procure consultants for the state to reform the curriculum, to mobilize a task force of telecommunicators (911 dispatchers) to modernize their training, and to work on expanded legislation for 2024.
We are working in partnership with law enforcement to assist in modernization and problem-solving at the state level.
We are also starting a project to increase women in law enforcement, working with our state and local partners.
Finally, we support the efforts of Somos Un Pueblo Unido, an organization working to build communities that do not discriminate based on national origin or immigration status and achieve better representation for immigrant and mixed status families in southeast New Mexico.
Stay tuned! We are in the process of planning our next activities. Please join our committee: there is much work to be done  in improving law enforcement accountability!