Civil Rights/Criminal Justice Reform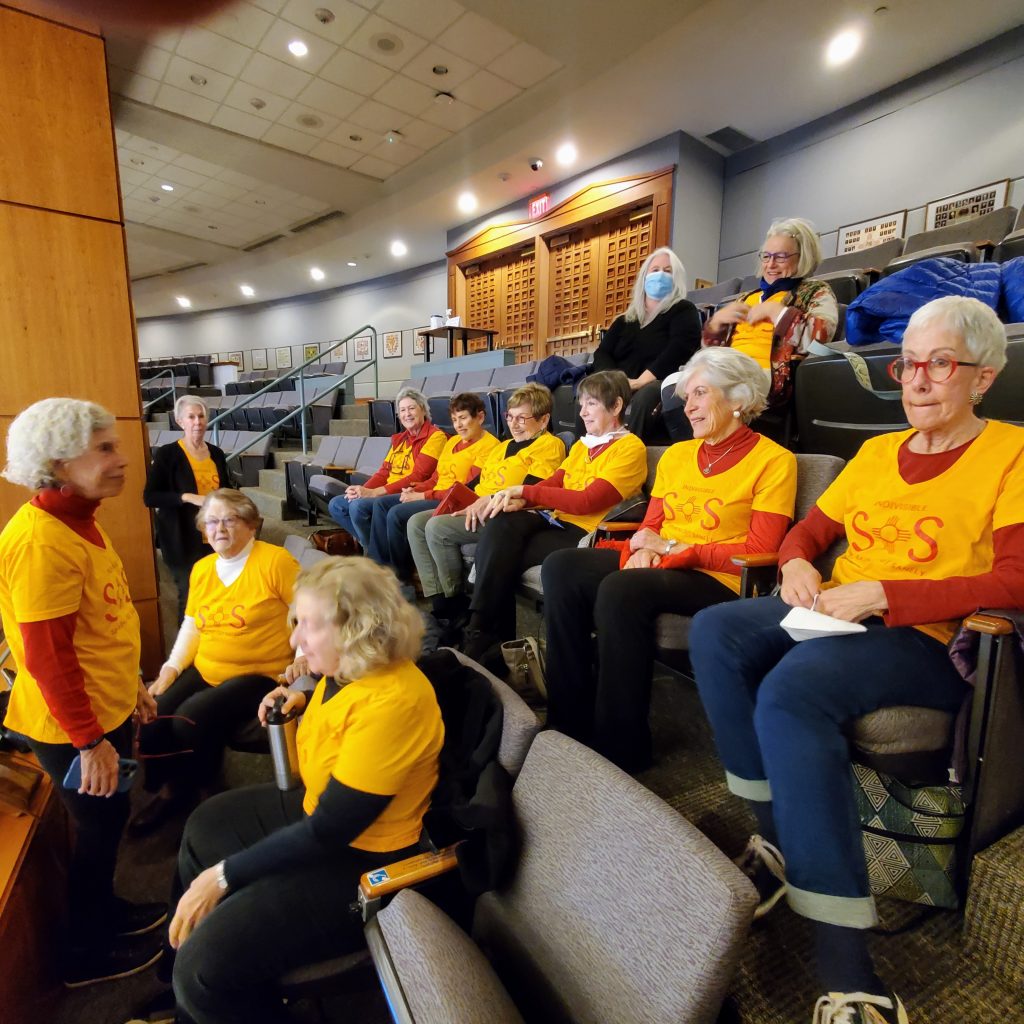 SOS members at Roundhouse in support of our legislative initiative
Civil rights are rights guaranteed by constitutions (federal and state) and laws authorized by those constitutions. Women, people of color, those who identify with ethnic, cultural and religious groups, LGBTQ, and people with disabilities are represented by advocacy organizations that work to assure equal treatment under law and protect civil rights when they are threatened. Recent events, including police violence and domestic terrorism, as well as recent decisions by the Supreme Court, have threatened the civil rights of many people in this country.
Public safety is a community concern. Through our partnerships with state and local law enforcement leaders, we have developed a bill that creates a system to modernize the training of all law enforcement professionals and hold them accountable for their performance.
The legislation fills gaps in existing statues and requires a complete, comprehensive update of all training, from basic through advanced. It requires reporting of data for individual law enforcement professionals with consequences for failure to report. We are actively seeking candidates for the new policy and oversight bodies, which are described in our legislation; these will be appointed by the governor.
We are advocating for worthy civil rights and criminal justice reforms introduced by others throughout the 2023 NM legislative session. Following the session, we will facilitate discussion and planning among law enforcement leaders in the state to increase collaboration in order to improve safety for all.
We support the efforts of Somos Un Pueblo Unido, an organization working to build communities that do not discriminate based on national origin or immigration status and achieve better representation for immigrant and mixed status families in southeast New Mexico.
In 2022, we successfully supported Somos's efforts to appropriate $10 million
in cash assistance and tax rebates to low-income workers who were unable to benefit from COVID relief funds.