Indivisible SOS met with immigrant advocate organization Somos Un Pueblo Unido on November 15, 2021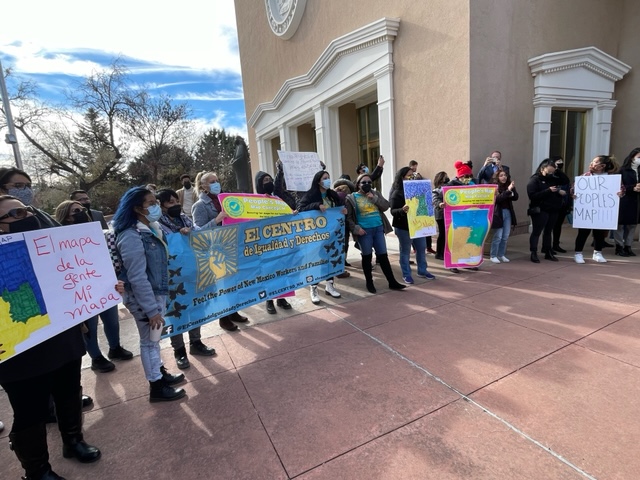 Indivisible SOS Santa Fe members joined in support of Somos at their redistricting rally at the Roundhouse December 13, 2021. Somos was there supporting SB2 WITHOUT any amendments, honoring the consensus of the tribes to be in the same district!
Our ongoing work includes humanitarian aid through local organizations, working with other organizations in New Mexico on legislation and policies that benefit immigrants, researching broader federal issues, and tracking legislation and other efforts to aid immigrants.
Pathway to Citizenship for Essential Workers:  Immigrant advocates are encouraging New Mexico's Democratic Congressional Delegation and the Governor to send a letter to the Biden Administration, urging them to create a pathway to citizenship for this group of immigrants and include it in this year's budget reconciliation. 
Citizenship for Dreamers:  While there is overwhelming support for offering citizenship to more than two million Dreamers who were brought to the US as children, Congress has failed to act.  The House passed HR 6 in March, but this bill has not been introduced in the Senate and is unlikely to pass in its current state. Stay tuned.
Humanitarian Aid: On the state level, members of Indivisible SOS are active in donating clothing, personal hygiene items and money to migrants on the border. We have collected and delivered donations, most recently with Dignity Mission in Placitas, New Mexico, which distributes them to border shelters. We have also partnered with Santa Fe Interfaith Network on immigrant justice and Somos Un Pueblo Unido on legislative issues.